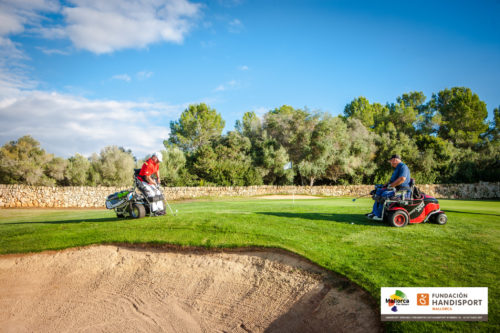 The Mallorca Open 2017 as an anniversary edition of "Handisport Mallorca" has garnered praise for organization, management and support from all participants. The accommodation in the 4 star hotel Iberostar Christina left nothing to be desired. Accessibility and the proximity to the Playa made for good mood among the participants.
The heavy rain on the practice round  had no influence on the good mood, . On both days of the tournament, the sun was doing its best, imperial weather over the Maioris golf course.
The winner of the Mallorca Open on 2 days was Manuel De Los Santos with 82 net points ahead of Jurgen Boon with 79 net points and Richard Kluven with 76 net points.
This year, Handisport Mallorca celebrates its 10th anniversary and we express our heartfelt congratulations to the hole event team. PBT will continue to support the organization in the future.