POWERBASETEC
GET HIGHER – 
BE SMARTER
The story of PowerBaseTec started in 1997, when our father Christian Nachtwey got the diagnosis "Th 12 complete" after a serious traffic accident: paralyzed from belly button downwards. His great passion, the golf game, he could off hook, it was said by the medical profession. But it was exactly this grim message that spurred the ingenuity of the then 40s. Our father started screwing, experimenting and developing electric wheelchairs in his workshop. When the first "ParaGolfer" electric wheelchair with a rearing function was off-road and had proven itself on selected golf courses, we started with the whole family to develop this achievement into a business model. In 2002, our father founded the company and made a fuss out of his fate: he continued to develop the product range, set quality standards and standards for global sales. The ParaMotion continues to offer the best technology available on the market today, giving new meaning to countless people, new power, a new quality of life and a piece of new freedom – worldwide.
GET HIGHER – BE SMARTER
… It Aslo count for us!
Since 2019 we, Jonas and Niclas, manage the company. We are state-certified technicians and orthopedic technicians and grew up with this company from an early age. Today, we are ready to launch PowerBaseTec around the world, facing digitization and new challenges. We remain true to our values:
Authenticity & closeness
We want to reduce fear of contact and show you and many other people that our society benefits from diversity on and off the golf course. In addition, golf is a very good therapy option for people with disabilities.
Sustainability & environmental awareness
Our products are powered exclusively by renewable energy. We also pay attention to environmentally friendly processes and our carbon footprint when it comes to material selection and production.
quality management
We are DIN 13485: 2016 certified and continue to develop our quality standards. Today we are already receiving international attention for our exemplary actions
What about our Father?
The supposedly hopeless case has become a champion. Christian Nachtwey is one of the elite golfers for people with disabilities in Europe. He is now President of the Handicapped Golf Club Germany e.V. and regularly awards medals and trophies at international tournaments. His greatest triumph to date is the European title in 2001. In addition, he was already six times German champion, a few times runner-up and won various titles in South Africa, Denmark, England, Austria, Switzerland, Finland, Spain, Holland, France and some more.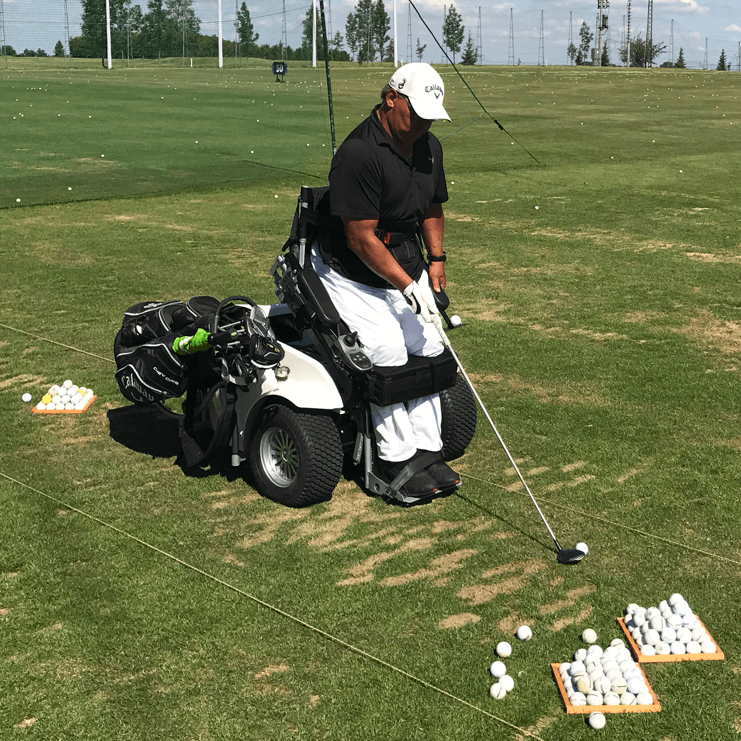 POWERBASETEC AT INSTAGRAM
Address
Hauptstraße 8
37434 Bodensee
Germany
Phone
+49 (0) 55079194797
+49 (0) 151 65203788